Why become a member?
The members of our community gain access to additional discounts (eg. seasonal offers) and rewards (for the sum of a purchase, loyalty, paying with cash deposit etc.) that add up to an extra 5% compared to the discounts of unregistered users. If you do not wish to become a member, you are welcome to complete your purchase without registration.
What do the different signs on the availability of your item(s) mean?
Available: There are sufficient items in stock.
Low stock: There are a few items in stock and this might be due to item reservations (orders without payment confirmation).
Pending new import: We are out of stock but a new order is on the way. The item will soon be available.
Pre-order: The item is not stock and the customer will be informed about the estimated arrival of our next order for it from our Sales Department. Keep in mind we can import any item specifically for one customer as long as he is willing to bear the additional transport cost which is usually much higher.
No longer available: This product is no longer in our catalog. If it is replaced by another item, you will find a relevant link in the description.
How do I compare items?
1. Click the "compare" option, which is available on the items list or the detailed product pages.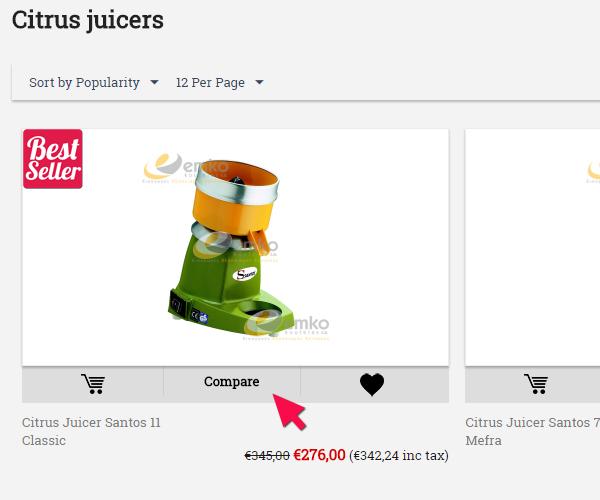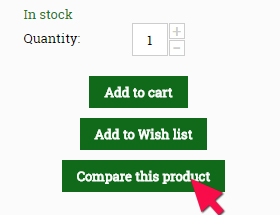 2. A pop-up window informs you that the item was added to the comparison list. Wait for 5 seconds and the window will close or, alternatively click the x on the top right of its frame.
3. Select the next item by following the same steps.
4. When you have finished adding items, click the option "Comparison List". You can either find it at the right bottom of the pop up window or in the top menu as an option of your account.
How can I save items to favorites?
• If you are on the items list, use the relevant icon.
• If you are on a specific item page click the option "Add to wishlist" which is below the price tag.
How can I track the progress of my order?
A unique number accompanies all orders, which is in the form of #1234. You can track the progress in two ways:
• If you are not signed in, enter the number of your order without the # symbol (eg. 1234 and not # 1234) in the field "Track my order(s)". You will find it in the dropdown options of the menu "My Account". You will soon then receive an informative email.
• If you are signed in, click the "Orders" option from "My Account" menu. You will see all your placed orders whether they are completed or not. Alternatively, use the "Track my order(s)" which is also an option on "My Account" menu, entering the number of your order without the # symbol (eg. 1234 and not # 1234). You will soon then receive an informative email.
Can I change or cancel my order?
For changes or cancellations of orders that have not been processed yet, please send an email to sales@emko.gr as soon as possible with the relevant title (Change Order or Cancel Order).
For a quicker response, you may call us at +30 210 9401702.
Important note: If your order has reached the delivery area you may be charged with a return fee depending on the case.
Can I return my order?
Returns are accepted only in the case of incorrect execution of the order from our warehouse (eg wrong type, wrong color, etc.) and any return costs will be charged on EMKO KOUTELAS S.A.
We do not accept any other kind of return. Please be reminded that EMKO KOUTELAS S.A. cannot be held responsible for delays or damages occurred by transport companies or agencies chosen by customers.