Catalogue for catering equipment and transportation and storage items
The 2022 Price List was published on Thursday 10/2/22.
On 10/5/2022 we decided to remove the prices from the catalogue due to the constant price changes. Therefore, you will not see prices in the .pdf file below.
Please

confirm our current prices

by typing the item's code in the search bar of our website.
Alternatively, you may call us or use our contact page to ask for an updated offer for the items of your choice.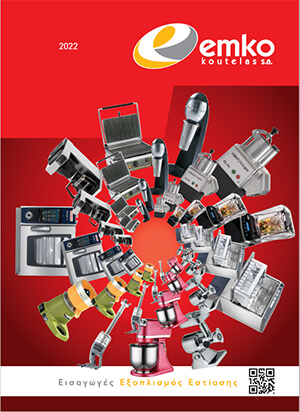 Important: Future changes (prices, cancelled items, corrections, etc.) are published in the relevant pages of our e-shop. We strongly recommend that you consult emko.gr before every purchase even if you do not intend to place your order through our cart.