 16/03/2020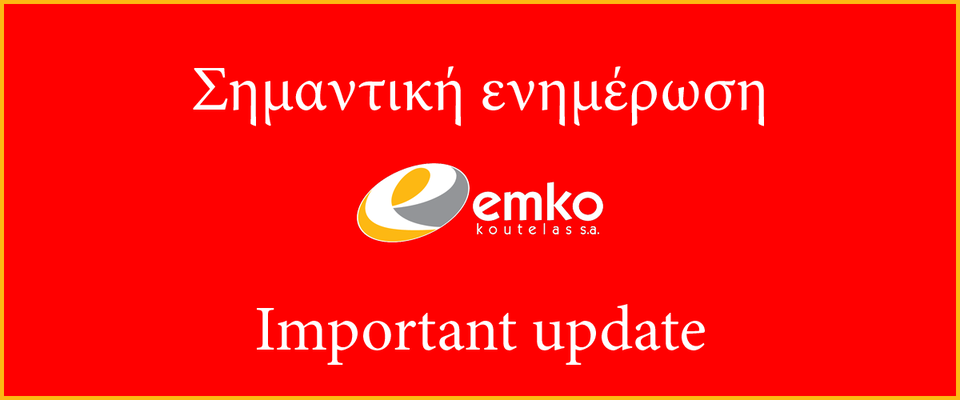 Dear Customers and Partners,
We all experience an unprecedented situation that requires vigilance and a sense of responsibility. With full respect for the drastic actions taken by the authorities over the last days, we have decided to take the following precautionary measures:
From Monday 16 March, our company will operate with security personnel.
Visits to our offices or the service department are no longer allowed for any reason.
All visits from our staff (sales or service) are suspended.
Orders can only be received by phone or email.
Domestic shipments will be served via transport companies or via courier services for as long as they operate.
All deliveries within Athens, will ALWAYS be preceded by a phone call to set up an exact date and time of delivery.
Orders for spare parts, even for customers located in Athens, will ONLY be processed by phone or email and will ONLY be sent via courier services.
You will be informed on time by telephone for items or spare parts are out of stock in the cases of not operational factories.
For questions or clarifications, please contact us at (+30)210-9401702 or by e-mail at info@emko.gr or sales@emko.gr.
Stay safe and follow the instructions of the experts. We must all contribute and protect vulnerable groups as long as necessary.
We appreciate your understanding.