Vegetable and salad drying machine IDROVER 40
- Exprerience since 1976We import commercial Ho.Re.Ca equipment for hotels, restaurants and cafe bars since 1976
- Stock in spare partsWe offer excellent after sales support for all our brands. You are at the right place!
- Specialised Service Dept.Our Service Dept. is constantly training to meet your needs
- Guaranteed qualityEvery item of our catalogue has 12 or 24 months guarantee
- Return anything within 14 daysYou may return any purchase within 14 days as long as it has not been used and it has its original packing.">Return anything within 14 days
- Up to 12 interest free monthly installmentsUp to 12 interest free monthly installments
Description
---
DESIGNED FOR UNCOOKED AND COOKED PRODUCTS
IDROVER is a robust machine which dries vegetables in a delicate way!
Made of AISI 304 stainless steel, it is easy to run and safe, thanks to the automatic lid locking device and the self-braking motor.
Easily removable drying basket.
Lid made of anti-shock plastic and equipped with a safety micro-switch.
Feet made of high-resistant plastic and equipped with holes for the floor anchoring.
Self-braking motor (0,37 kW) provided with an overload cut-out system.
Low-voltage control panel, to be assembled on the wall, provided with: On/Off button; power light; timer.
Manufactured in accordance with the EN 60 335-1 and the EN 60 335-2-64 Regulations and provided with the CE Marking.
ACCESSORIES
Additional AISI 304 st/st drying basket – CODE: 80404030
Trolley for basket made of AISI 304 st/st and equipped with 3 castors – CODE: 80404080
Tissue basket designed for leafy vegetables – CODE: 80404050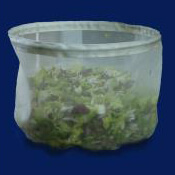 Features
---
Energy type:
Electric (3 Ph)